Profile
OLER TOOTSEY & ASSOCIATES CPAs, LLC (formerly Cramer & Oler, LLC) was founded in February 1992 to provide accounting, tax and business advisory services to closely-held companies and individuals. We serve a diverse range of businesses including real estate development and management companies, personal service companies, home builders, non-profit organizations, mortgage companies, retailers and prominent individuals in the Washington, D.C. area. For each client our objective is the same – help them achieve their goals by being accessible, knowledgeable and reliable. We pride ourselves on the fact that our clients see us as a catalyst for new ideas, as a sounding board as well as tax and financial advisors.
A distinctive feature of OLER TOOTSEY & ASSOCIATES CPAs, LLC is the hands-on-involvement our clients receive from Michael Oler and Mark Tootsey. Michael, and Mark have over sixty years combined accounting experience in public accounting, corporate accounting, and business operations. Their continual and extensive involvement results in better planning, earlier identification of problems and more rapid resolution of issues. It also means that professionals who understand the business concerns of the owners and managers, as well as have technical expertise, are immediately available to you.
We also stress timely and straightforward communications in all we do whether to return a phone call or advise a client on new tax legislation. We work hard to ensure complex technical information is communicated in ways that business owners and managers can understand and use. We do not believe long complex memos are effective with clients, but rather we concentrate on delivering practical advice whenever possible.
Staff Profiles
Michael S. Oler, CPA
Phone 301-320-6256
Email moler@otacpa.com
Michael has spent twenty-five plus years in public accounting. He has specialized in tax, financial statement, and financial advisory services for closely held companies in a wide variety of industries as well as prominent individual clients. Michael received his Bachelor of Science degree with a concentration in Accounting from the University of Maryland. He is a member of the AICPA and MACPA.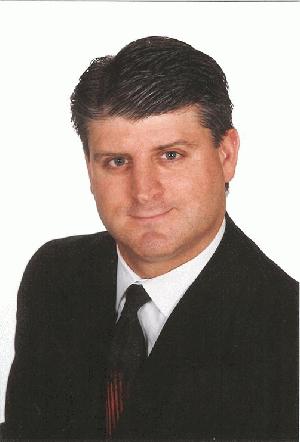 Mark A. Tootsey, CPA, MBA
Phone 240-744-4048
Email mtootsey@otacpa.com
Mark has a diverse business background that began as a public accountant with KPMG in 1986, progressed into the corporate accounting arena with PepsiCo, and then to other local companies where his experiences encompassed a variety of areas to include business operations, financial management, and business development. He has directed business startups and growth in the staffing / recruitment, internet services, golf instruction, non-profit, and financial services sectors. He is presently a founding board member of the DC Baptist Preservation Trust and has served as a board member and treasurer for several other non-profit organizations. Mark earned his undergraduate degree in Accounting from the University of Maryland College Park and his MBA from Loyola University of Maryland. He is a member of the AICPA and MACPA.